Sunflower Workshops
To make the most of our farm grown sunflowers.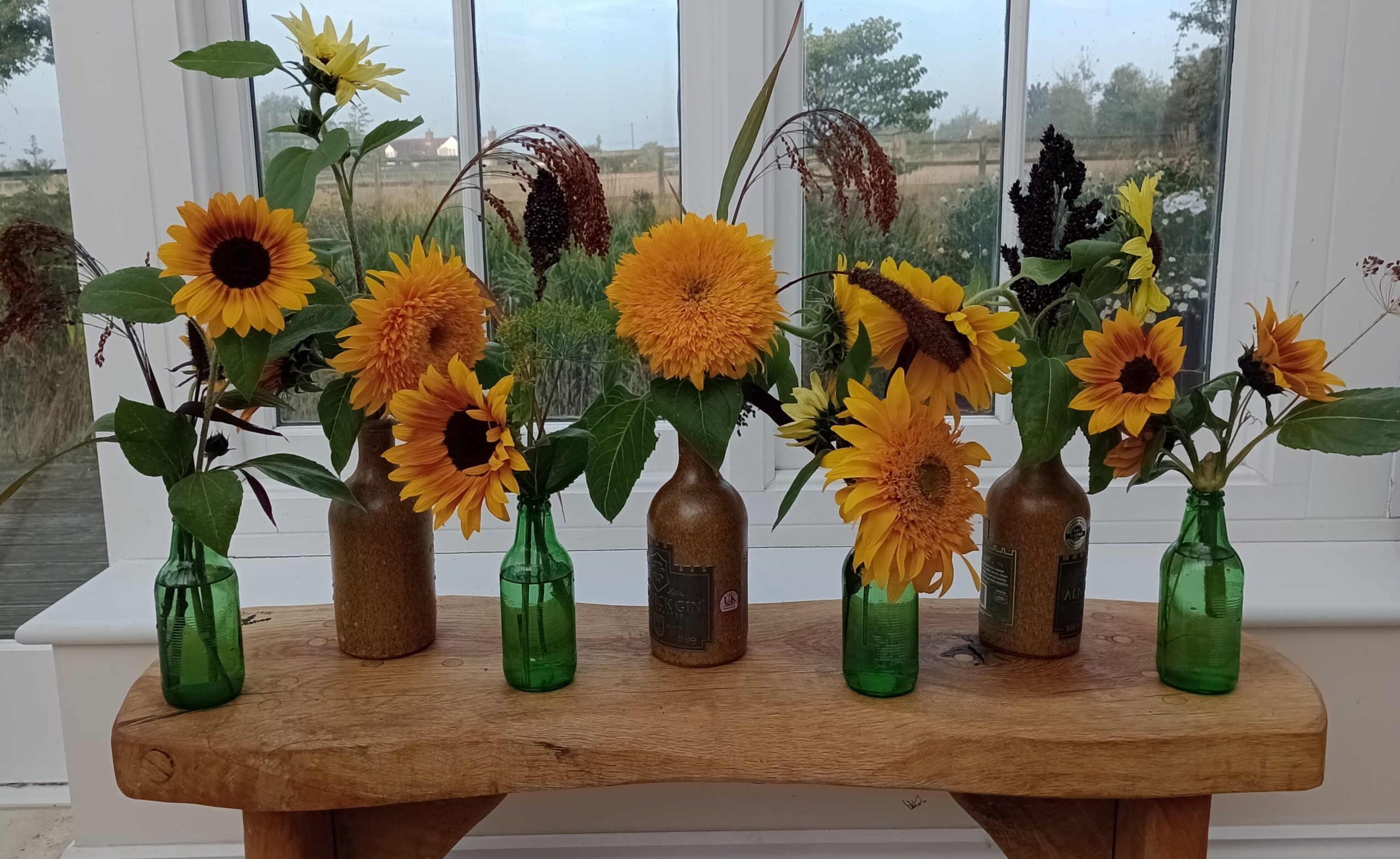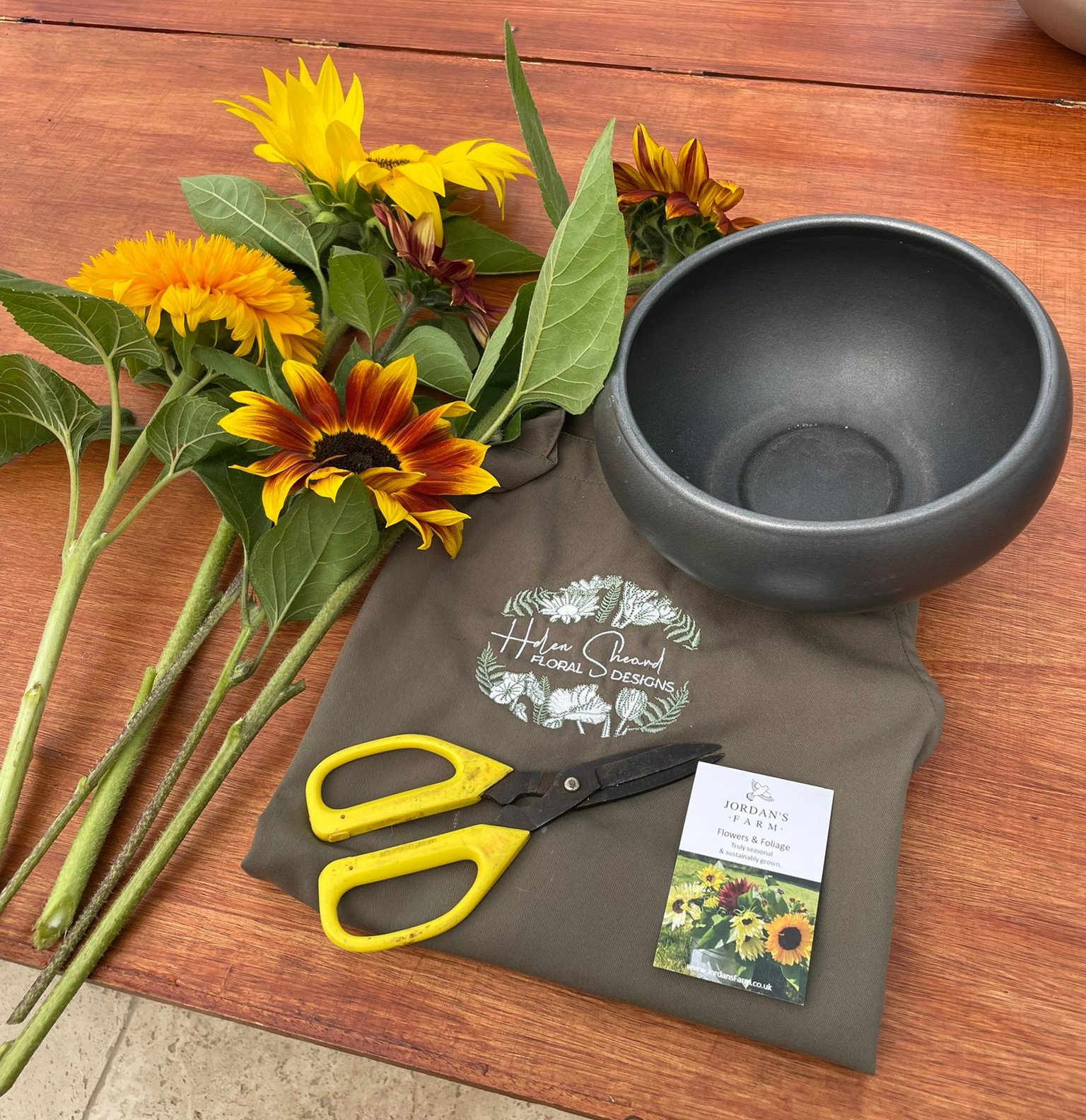 Summer Sunflower Flower Arranging
In August Helen from Helen Sheard Floral Designs taught us how to design stunning flower arrangement to make the most of the different sunflowers we grow here.
The flowers and foliage were from the farm and the materials reusable or recyclable of course! Helen specialises in Eco Floristry and has not used floral foam in years. Everyone took their designs home delighted. Same time next year?!
We hope that Helen will join us next year to make an Easter Wreath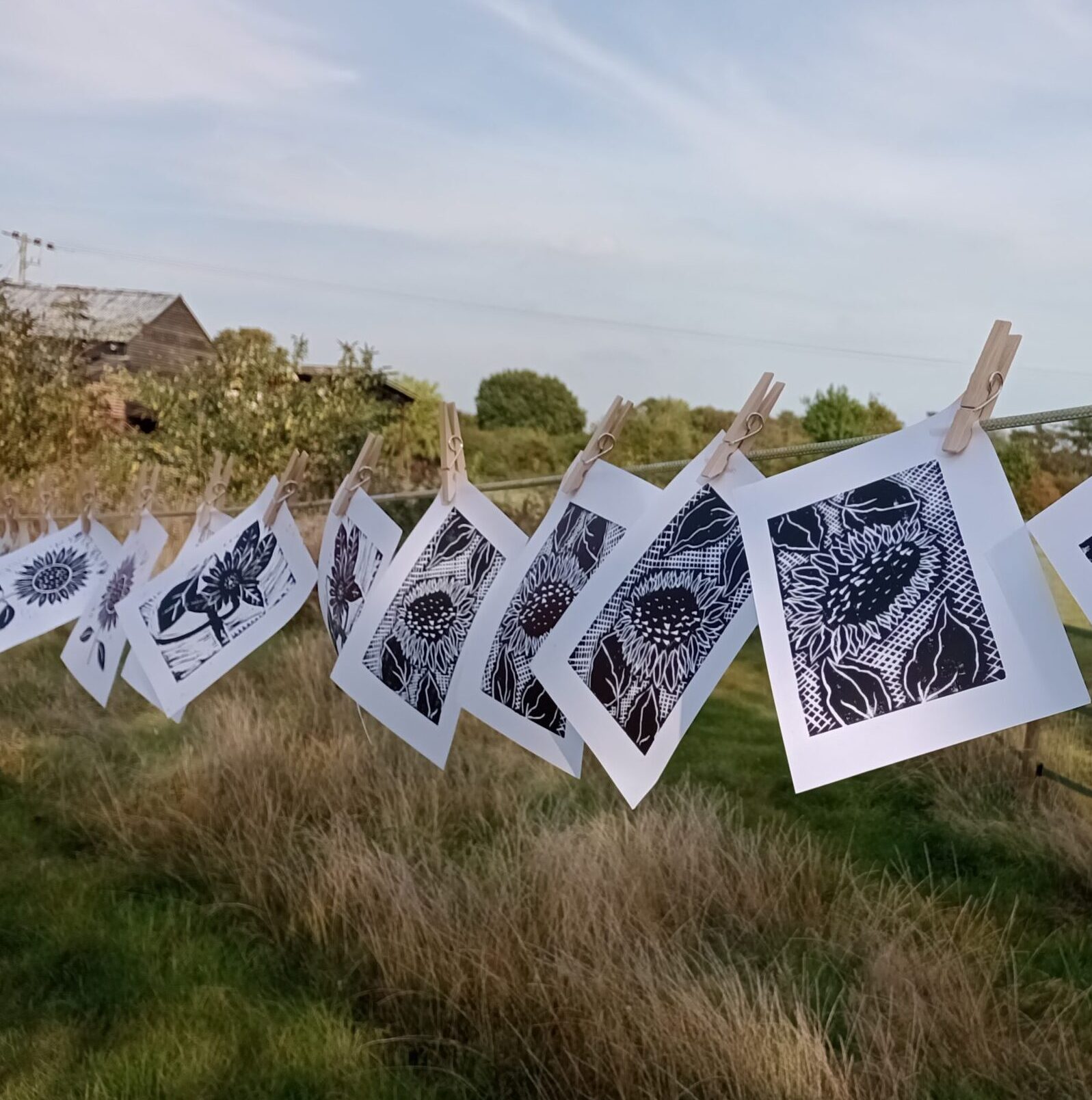 Sunflower Lino Cutting
In September Victoria of Wild Koru taught lino cutting.
We took some sketches first and then brought them into the tent to stylise. The prints were all very different and the concentration audible as we worked!
They all looked fantastic hanging on the washing line to try!
Victoria is retuning on the 25th of November for more lino cutting, this time to make your very own Christmas cards! Take a look at our events page for more information.