Simply Sunflowers Flower Farm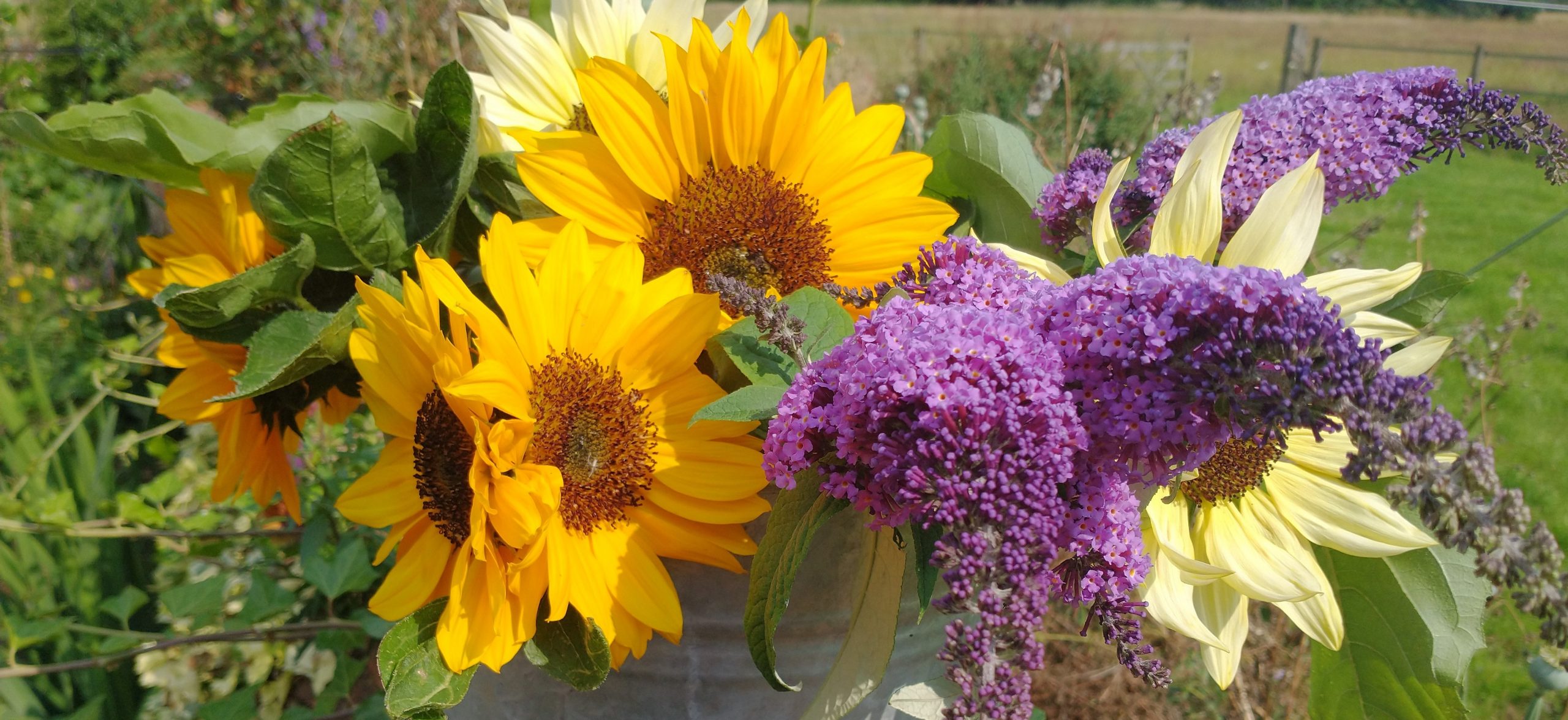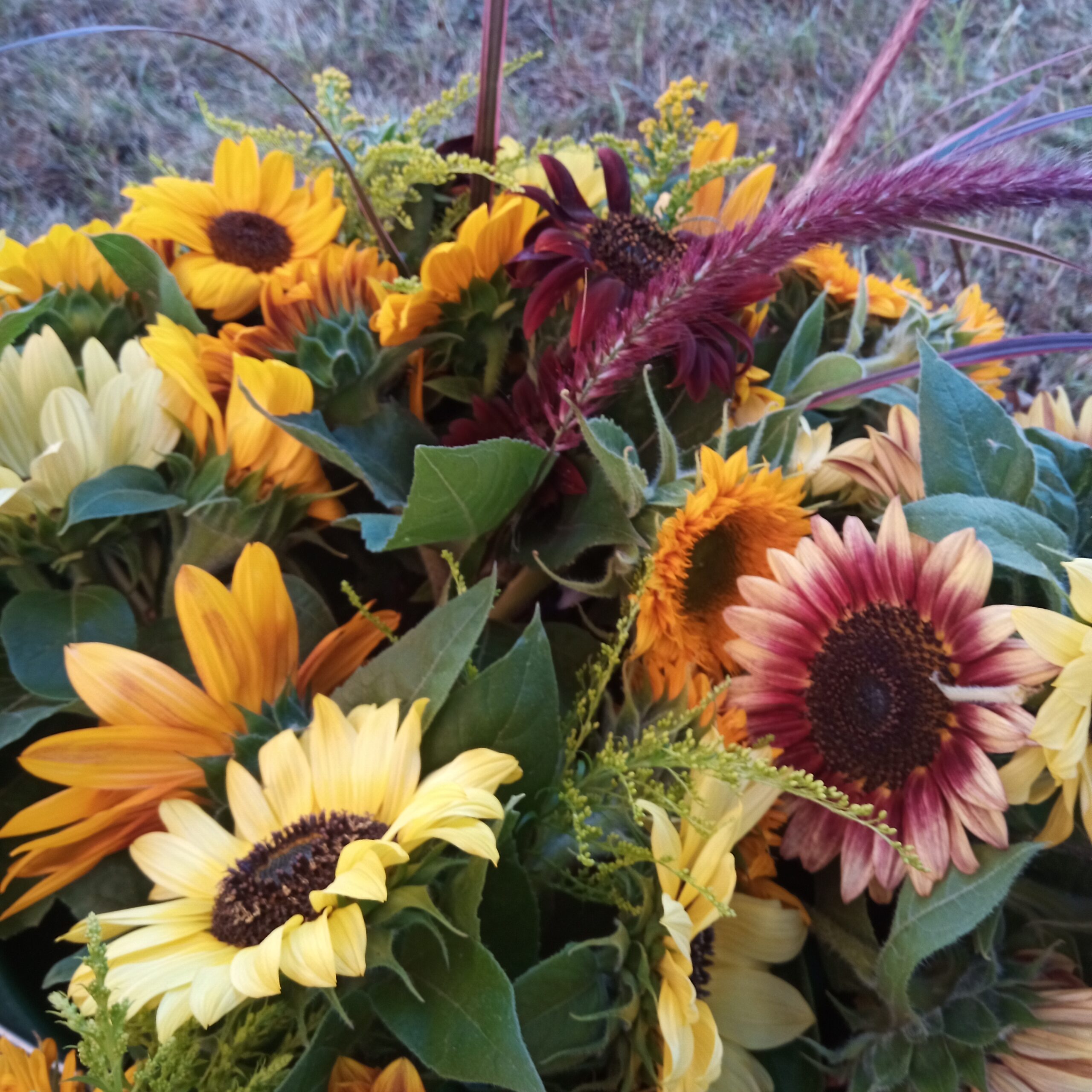 Sunflowers
Growing sunflowers is a delight and Essex is the perfect area to grow them.
Sunflowers bloom towards the end of July into September and sometimes October.
Jordans Farm grows pale yellow sunflowers, classic orange, double sunflowers and deep claret colours.
Sunflowers are available as tall single stems and also smaller blooms, the side shoots from branching varieties, ideal for flower arranging and smaller vases.
When the petals fade the head is a beautiful sculptural shape and looks fantastic in contemporary arrangements.
We are very happy to grow to order, please contact us.
Confetti is made from the petals of fogotten blooms.
For availablity please contact Alex