Flower and Foilage Farm
The sunflowers have been magnificent this year!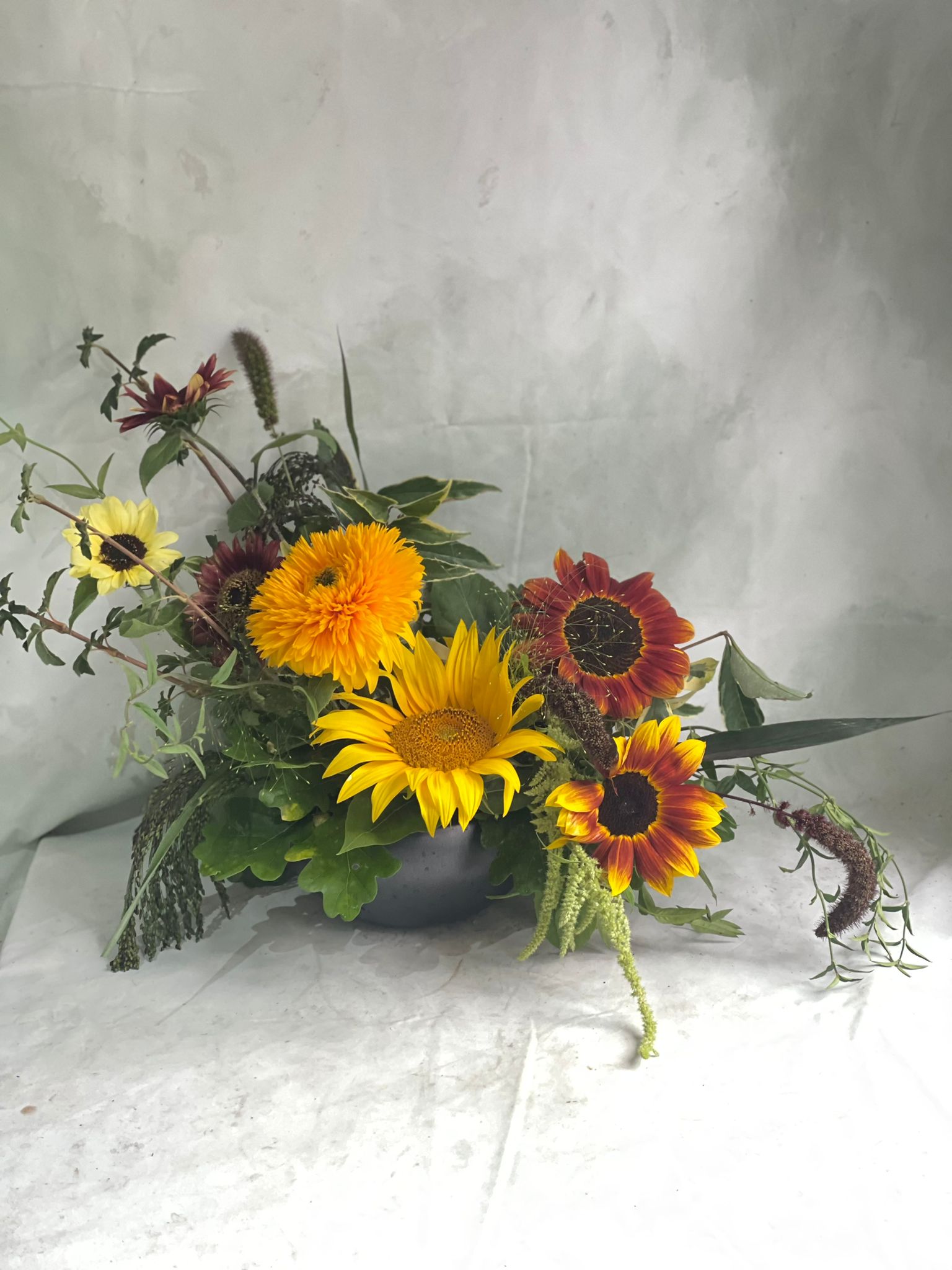 The sunflowers began to flower in June this year. So early. They bolted like many other plants and as a result the first stems where short. July's rain was therefore welcome and everything settled down and we have had some beautifull blooms and I have cut many for bouquets, bucketfulls for orders, delivered them to shops and taken them to markets. Sunflowers are 'on trend' for funerals too as people are looking for bright and cheerfull blooms to pay tribute to their loved ones.
Double Sunking is the last to flower, they have been flowering for only a few weeks.  They are a magnificent end to the season. An absolute stunner!
If you would like sunflowers next year for your event then please contact me. I can tell you (roughly!) which varieties flower when and what I will be growing. I am very happy to book you in! Here are some tips if you are thinking about your florals including sunflowers.
Sunflowers (normally) start to flower mid July and can continue to October weather dependant, though they become smaller and shorter.
Some sunflowers produce one flower only. Once cut thats it. These are normally the F1 varities.
Some sunflowers branch with a variety of sized heads so you can have larger blooms right down to quite small flowers which are small enough for button holes.
Some sunflowers produce lots of pollen, not great if you are carrying them down the aisle, others non at all.
Colours vary from classic organges and yellows to dark claret, bi colour and lovely plums.
Follow my new FB page
Take a look at the sunflower page of the website.