Making those first sales!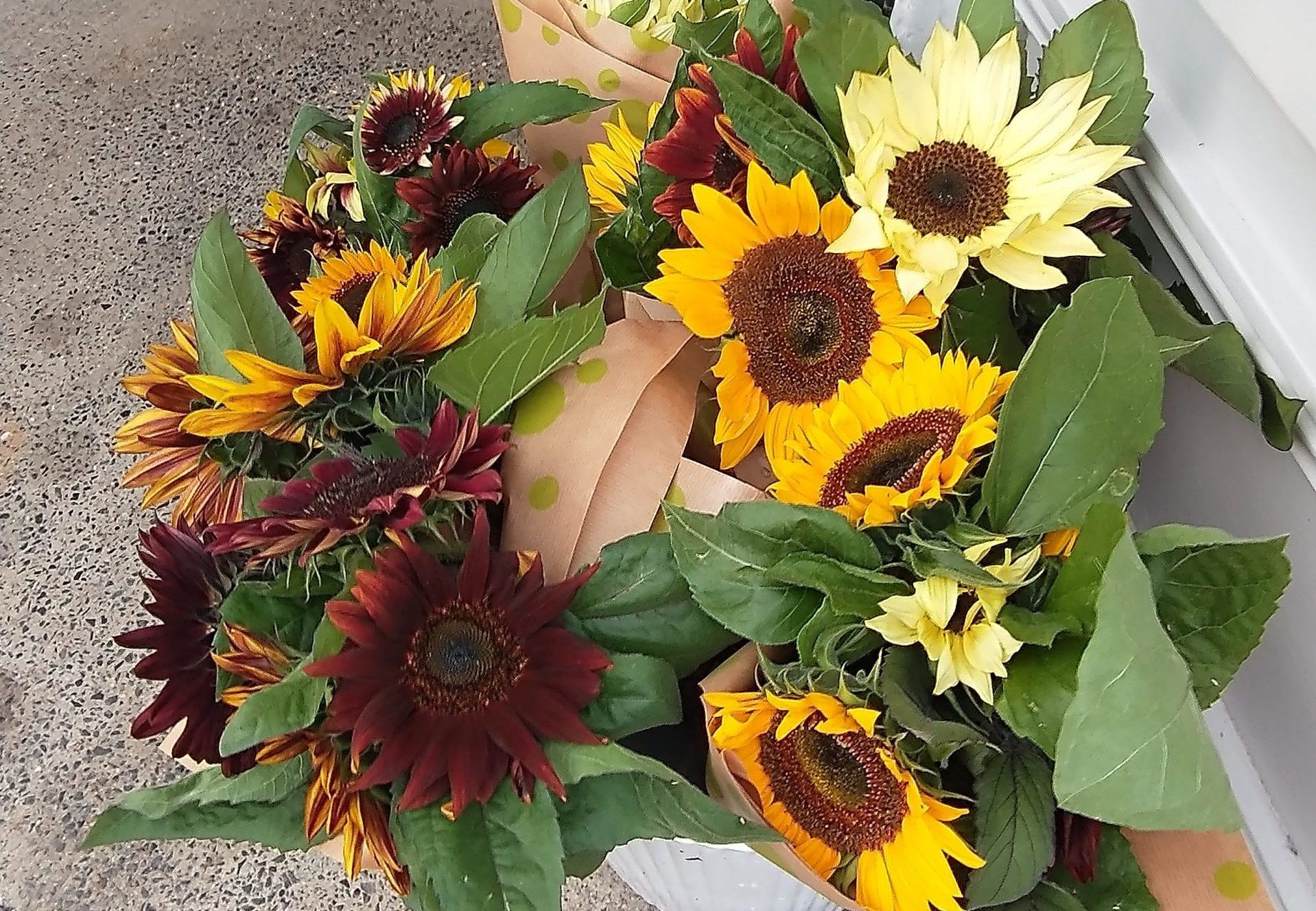 It may be a small thing, but little things lead to big things so here hoping. It started with a chance FB post and bunch number 1 went. Then I made a tentative enquiry at a little place I know that makes great coffee and suddenly I was picking, big ones, little ones and whopping great single stems! I think people are loving the variety of colours and sizes. The double ones that are just coming into flower now are amazing. I might do a tea pot range too – what do you think? So I am spurred on and have ordered more seed for next year already.
Note to self, green house needed next year!