It was a perfect day for a site visit to look at the ghost ponds in the outback. Wet and windy with Storm Barra bearing down on us. But, kinda useful too as the ground is a little more squidgy which gave us  more clues about the location of the former ponds in the field.
A ghost pond has been filled in over the last 100 year. I had already identified these ponds after walk around the field in the summer. One has a bit of ditch still the other is simply a low point with lusher vegetation in the summer. A check of historical maps and there they are.
So, today we had the ladies from Natural England / Farming Wildlife and Advisory Group East and a contractor to assess them and work out where extraction should take place, the extent of works, and if any trees come down to ensure light to the ponds from the south.
Jordan's farm is on good solid clay. The ponds need only to be dug out and then the clay should hold water.  Once dug, the exposed soil will, we hope hold a seed bank with seeds from water plants which will regenerate, so no need for planting. The spoil will be used to create banks and mounds, great for beetles and reptiles. I cannot wait and I am especially delighted as this is a big job and in my management plan I had written in winter 2023/24 thinking it would take me a few years to gear up to this one!  So thank you to Jilly, Lucy and Nick for coming on such a unappealing day and watch this space!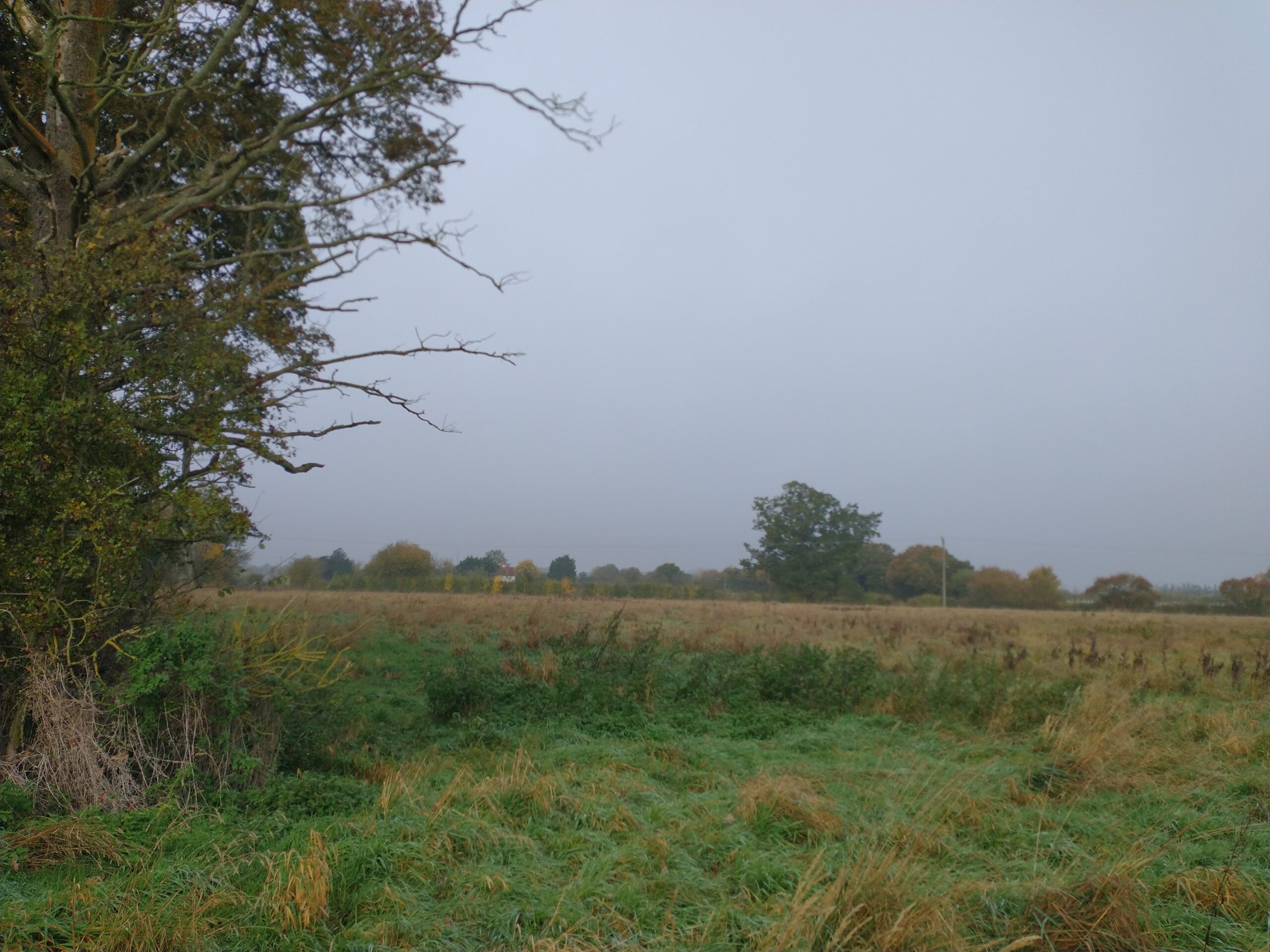 Can you see the Ghost Pond?
Look for dip in the land, where the grass is darker between the golden grass in the background and the lighter grass in the foreground. That was once a pond.